Here's the ad we're running in the current (Christmas) edition of Martial Arts Illustrated magazine. MAI tends to have a lot of photos of grimacing, bald men in their pages, and no kittens. So Fudebakudo has changed that, at least for one issue.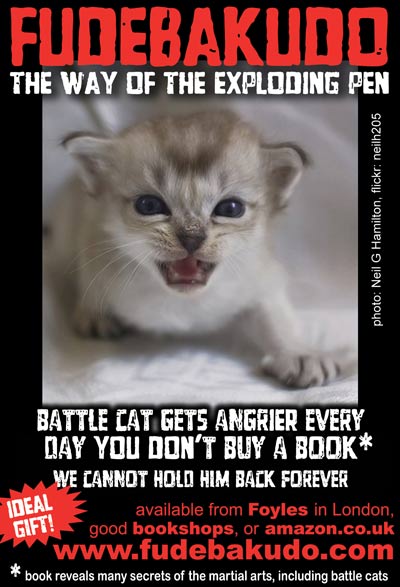 Photo credit: Neil Hamilton (Flickr:neilh205) under a CC attrib 2.0 generic license.
Also, for the story behind battle cats in Fudebakudo, see this previous blog post: Battle cats.