Aikido Wedding Keiko
See what happens when martial arts and marital arts collide — you get aikido on a wedding cake. In November 2006, two Fudebakudo stylists (Rob and Emily) got married. Fudebakudo featured on their cake.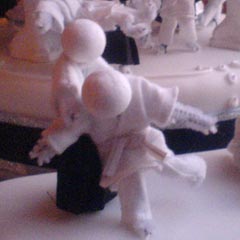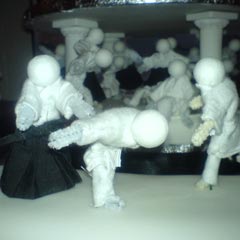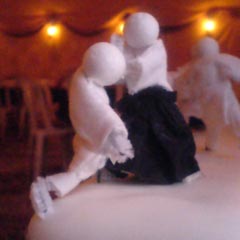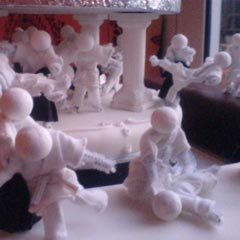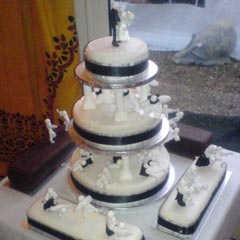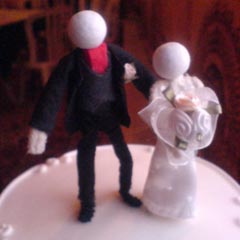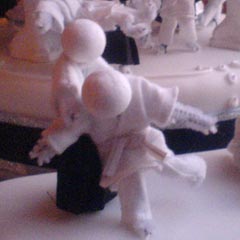 Those little people (and there are about 40 of them) are wearing authentic Japanese-stitched keikogi sewn by Masayo-san by hand and on Natsuko-san's sewing machine. And yes, the tiny hakama have miniature pleats down the front.
Thanks to Rob & Emily of Walthamstow Aikido for letting Fudebakudo stomp all over their cake.