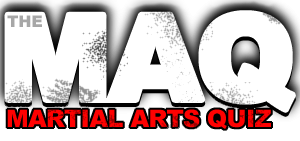 Which martial artists are the martial smartest?
Fudebakudo knows! We track the results of this Martial Arts Quiz.
Average Scores by Martial Art
Taekwondo 21.00

Taekwondo, hapkido, and other Korean arts

Aikido 20.75

All styles of aikido

No Art 12.50

Not a martial artist

Karate 11.00

All styles of karate

Other 9.00

Others: including other combat sports, esoteric systems or local arts
Result summary last updated: 19-Nov-2019 at 15:11 GMT
Top 20 results shown for last 30 days.
All scores below 5 points or more than 90 days old are ignored.