Time Wasting Towel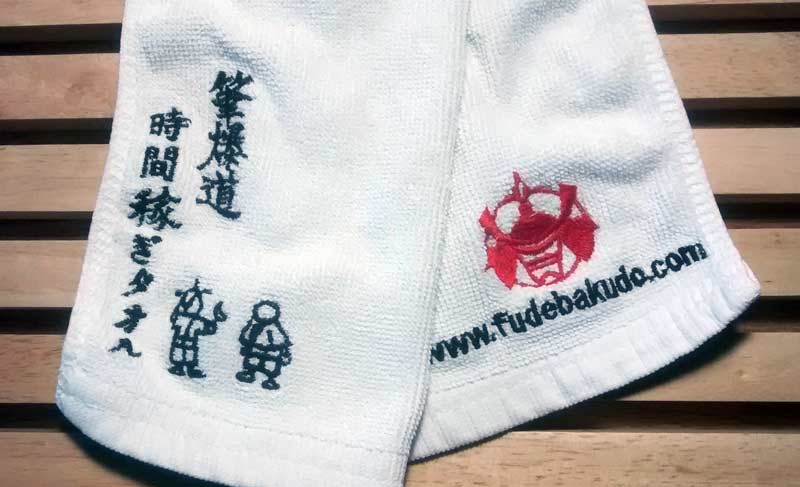 Sold out years ago. No, really. This is what you are missing.
Considering how much sweat has been wrung out of this one, it's still looking pretty good.
The Fudebakudo jikan kasegi, or time wasting, towel is a face towel 12 inches (30 cm) square for use during training.
Sorry: due to the popularity of these items, and time-wasting in general, we have sold out of towels.
"Fudebakudo jikan kasegi towel" embroidery in kanji and katakana
discrete embroidered diagram showing correct deployment
red Fudebakudo logo with the Zen koan "www.fudebakudo.com"
detailed instructions for use
authentic noshi-gami wrapping (not shown here) — perfect as gifts!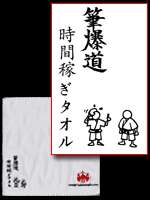 Our towels have been tested for sweat-absorbing and time-wasting performance in some of the hottest dojo of the world (Bangkok and Hanoi, if you really want to know). This small but perfectly formed accessory can not only save you from potentially limitless hours of getting roughed up, but also marks you out as a subtle and sophisticated martial artist.
To understand how to use the Fudebakudo time wasting towel, see wiping away sweat in the extensive time wasting section on this site.
Jikan kasegi towels were never available in US shops due to strict federal towel-control laws.